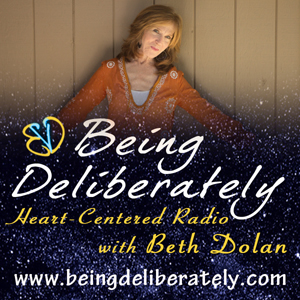 STRANGER AT HOME is a feature-length documentary film intended as an exploration of the widespread Post-Trauma, including PTSD and Moral Injury epidemic affecting our military veterans, their families and our society as a whole.
A weekly podcast, BEING DELIBERATELY brings you the stories of inspired people doing extraordinary acts of love, kindness and compassion and in the process inspiring others to do the same.
You can listen live every Sunday 7:00 PM PT starting November 3, 2013 and/or download MP3s of all past shows at BlogTalk Radio . The full library of past shows is also available on our website - BeingDeliberately.com .